Small Business Center

Coming Soon (2nd Quarter 2020), the AmeriHealth Caritas DC Small Business Development Program
Our commitment
AmeriHealth Caritas District of Columbia is committed to supporting businesses that reflect the diverse makeup of the community we serve. We provide opportunities that encourage the growth of small businesses that support our business needs. Their growth translates to more jobs in the District, and that is a vital part of building a healthy community.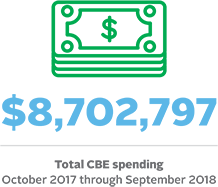 ---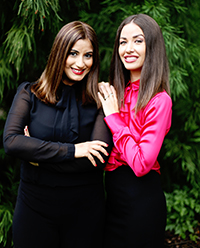 Featured small business — ROIG Communications LLC
Geraldine Barrientos set out to solve a specific problem: On many occasions, she saw campaigns directed at Hispanic communities that were not only culturally inappropriate but also ineffective, taking a one-size-fits-all approach to outreach strategies and communication materials. This led to a disconnect between the message and the audience, as well as to facts getting lost in translation — sometimes literally.
Desire to create a scalable solution and support her community led Barrientos and her sister, Mariana Barrientos Roig, to establish ROIG Communications LLC (RC), a full-service, cross-cultural advertising and marketing agency based in Washington, D.C. Barrientos serves as cofounder and President alongside Roig, who is also a cofounder and RC's Vice President of Strategy.
Read more about ROIG Communications LLC.
View past featured small businesses:
---
Grow and Go Local DC!
We provide resources to help develop small and local business enterprises, thus increasing the pool of qualified Certified Business Enterprises (CBEs) in the District. We mentor our Small Business Enterprise (SBE) and CBE service providers by giving them access to our network of business resources to accelerate their success and create jobs and revenue for the District.
Our program includes technical and general assistance to help local businesses file CBE applications. We value being a part of the District's business community and firmly commit to supporting and strengthening it by providing opportunities for SBEs to thrive and by investing broadly to ensure economic success for District residents.
Look for notices of our special events, training sessions, and marketplace activities to strengthen business connections and encourage partnerships.
Grow and Go Local DC! Contact Information
If you would like to connect with us and learn more about our Grow and Go Local DC! program and how you can participate, please email Carl Chapman or call 202-617-2901.
See how you can become a certified small business.