Small Business Center

Congratulations to our local business partners and recipients of awards:
Corenic Construction Group Inc. — D.C. Chamber of Commerce "Small Business of the Year."
Cadogan and Associates — Department of Small and Local Business Development "Certified Business Enterprise of the Year."
Our commitment
AmeriHealth Caritas District of Columbia is committed to supporting businesses that reflect the diverse makeup of the community we serve. We provide opportunities that encourage the growth of small businesses that support our business needs. Their growth translates to more jobs in the District, and that is a vital part of building a healthy community.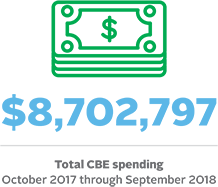 ---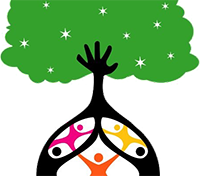 Featured small business — Soul Tree LLC
Marni Barron, president and CEO of Soul Tree LLC, knew early on that she wanted to give back to her community in a meaningful way.
As a foster youth and ultimately an adoptee, she felt intrinsically responsible to impact some of our country's most at-risk individuals on a macro level. To accomplish her mission, she founded Soul Tree in 2011 to serve a diverse customer base through engaging and empowering core human needs.
Read more about Soul Tree LLC.
View past featured small businesses:
---
Grow and Go Local DC!
We provide resources to help develop small and local business enterprises, thus increasing the pool of qualified Certified Business Enterprises (CBEs) in the District. We mentor our Small Business Enterprise (SBE) and CBE service providers by giving them access to our network of business resources to accelerate their success and create jobs and revenue for the District.
Our program includes technical and general assistance to help local businesses file CBE applications. We value being a part of the District's business community and firmly commit to supporting and strengthening it by providing opportunities for SBEs to thrive and by investing broadly to ensure economic success for District residents.
Look for notices of our special events, training sessions, and marketplace activities to strengthen business connections and encourage partnerships.
Grow and Go Local DC! Contact Information
If you would like to connect with us and learn more about our Grow and Go Local DC! program and how you can participate, please email Carl Chapman or call 202-617-2901.
See how you can become a certified small business.