Small Business Center
Building Healthy Businesses and Communities
AmeriHealth Caritas District of Columbia (DC) is committed to supporting businesses that reflect the diverse makeup of the community it serves. We provide opportunities that encourage the growth of small businesses which translates to more jobs in the District, and that is a vital part of building a healthy community.
Small Business Development Program
We are thrilled to launch our 2022 - 2023 Small Business Development Program Cohort.
The Small Business Development Program will support the professional and organizational growth, capacity, competencies, and capabilities of local small businesses. By building a stronger infrastructure and growth strategies, these businesses will have the capacity to do business with larger companies and agencies within the District. Likewise, these businesses will widen the Certified Business Enterprise pool with strong, stable, and sustainable businesses — growing the marketplace, economy, and community.
The Small Business Development Program will provide fifteen (15) district-based small business owners with a twelve (12) month structured program.
The specific customized support areas of the Small Business Development Program include:
Business Development
Professional Development
Legal Advisory
Financial Advisory
View the PDF below to apply.
Learn more about the Small Business Development Program (PDF)
View our Cumulative CBE Spend graph (PDF)
---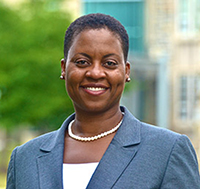 Featured small business — Grapevine Health
After years of experience as a practicing doctor, academic researcher, and the Medical Director of DC Medicaid, Dr. Lisa Fitzpatrick is as medically savvy as they come. While speaking on a panel in Atlanta, a man asked Dr. Fitzpatrick, "How does someone like me access someone like you on a regular basis?"
Galvanized by the question, she started "Dr. Lisa on the Street" — a web series featuring her in her community helping her neighbors understand health information. "[Their questions] were all very basic. People are dying and being hospitalized for simple diseases because they don't understand the small things they can do to stay healthy," she said in an interview.
Read more about Grapevine Health
View past featured small businesses:
---
Grow and Go Local DC!
We provide resources to help develop small and local business enterprises, thus increasing the pool of qualified Certified Business Enterprises (CBEs) in the District. We mentor our Small Business Enterprise (SBE) and CBE service providers by giving them access to our network of business resources to accelerate their success and create jobs and revenue for the District.
Our program includes technical and general assistance to help local businesses file CBE applications. We value being a part of the District's business community and firmly commit to supporting and strengthening it by providing opportunities for SBEs to thrive and by investing broadly to ensure economic success for District residents.
Look for notices of our special events, training sessions, and marketplace activities to strengthen business connections and encourage partnerships.
Grow and Go Local DC! contact information
If you would like to connect with us and learn more about our Grow and Go Local DC! program and how you can participate, please email growandgoACDC@amerihealthcaritasdc.com or call 202-617-2901.
See how you can become a certified small business.