Small Business Profiles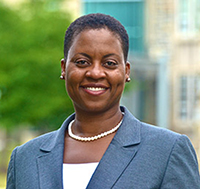 Grapevine Health
After years of experience as a practicing doctor, academic researcher, and the Medical Director of DC Medicaid, Dr. Lisa Fitzpatrick is as medically savvy as they come. While speaking on a panel in Atlanta, a man asked Dr. Fitzpatrick, "How does someone like me access someone like you on a regular basis?"
Galvanized by the question, she started "Dr. Lisa on the Street" — a web series featuring her in her community helping her neighbors understand health information. "[Their questions] were all very basic. People are dying and being hospitalized for simple diseases because they don't understand the small things they can do to stay healthy," she said in an interview.
Dr. Fitzpatrick wanted to help more than just those in her neighborhood, so she started Grapevine Health — an organization designed to deliver trusted, credible, and relatable health information to underserved communities. Grapevine's goal is to assist health systems, insurers, and medical providers in better addressing health literacy to reduce avoidable health care costs. Using relevant and culturally appropriate digital and in-person interventions, they engage communities through tailored health communication and community outreach.
Beginning work with AmeriHealth Caritas District of Columbia in 2021, the collaboration has already been a fruitful one. "Doing business with AmeriHealth Caritas has helped open doors and convince other businesses to trust and want to invest in Grapevine," Dr. Fitzpatrick said.
Now recognized as a Top 50 Digital Health Award Winning Disruptor — leaders whose innovative solutions are already disrupting digital health — Dr. Fitzpatrick and Grapevine are pushing the industry forward. She plans to increase this momentum by utilizing the current national conversation surrounding health equity. As an active leader in the field, Grapevine is primed to reach Dr. Fitzpatrick's goal of becoming the go-to source for culturally appropriate health information in the next few years.
---
Read more

Read less

about Grapevine Health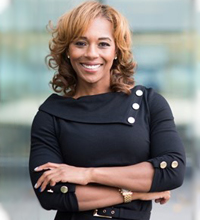 ADC Management Solutions
With a breadth of business experience and an entrepreneurial drive, Brandy R. Butler chose to focus on human resources and administrative management solutions when she founded ADC Management Solutions (ADC-MS) in 2003. Her creative and operational strengths enable ADC-MS to deliver innovative and strategic solutions that help clients improve the quality of their workforces, streamline operations, and meet compliance mandates.
Butler develops strong and meaningful relationships with clients and employees alike by facilitating successful matches that satisfy clients and provide rewarding employment for associates. The Washington Business Journal, among others, has taken notice of her company's success, listing ADC-MS as one of the Top Women-Owned Businesses in 2013.
Both inside and outside of her work, Butler is committed to expanding business opportunities for woman and minority-owned companies, as well as employment opportunities for diverse candidates. She is currently a member of the Local Corporate Advisory Council of the National Forum for Black Public Administrators, a nonprofit that seeks to strengthen the role of African Americans in public administration and public service organizations. She has previously served as a member of the Howard University Small Business Development Committee, which strives to help small businesses gain the tools required to become successful and sustainable.
Looking ahead, Butler sees ADC-MS growing in the federal and local government sector. During an era of globalization and talent shortages, she remains focused on trends and solutions that will attract the best and brightest talent.
---
Read more

Read less

about ADC Management Solutions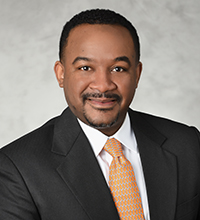 Tiber Hudson LLC
When Malik Edwards decided to reenter private practice, he knew joining Tiber Hudson LLC, a full-service law firm, would be an exciting opportunity and a great fit. The firm's attorneys and their clients were already familiar with Edwards and his work through his prior role as General Counsel to D.C.'s Department of Small and Local Business Development.
Established in 1996, Tiber Hudson LLC is based in Washington, D.C., with offices in New York, New York; Charleston, South Carolina; and Baltimore, Maryland. The firm is majority minority owned and a Certified Business Enterprise (CBE) in the District.
Edwards joined the firm as a partner in February 2019, where he advises clients on all aspects of doing business with the District of Columbia government, with a focus on CBE compliance and navigating the District's complex contracting and procurement process. Edwards works with clients to gain an understanding of their business objectives and uses his skills to develop and implement innovative and cost-effective solutions.
"Doing business with AmeriHealth Caritas DC has had an incredible impact on my firm. It has allowed me to expand its health care practice, as well as my professional network via introductions to members of AmeriHealth Caritas' provider network," Edwards says.
One of Tiber Hudson's main goals for the future is to grow their health care-related practice into one of the firm's largest, as well as to establish themselves as the go-to firm in the greater Washington, D.C. area.
"I believe our future is bright. The regulatory landscape is sure to change amid the COVID-19 crisis, and everyone will benefit from having a trusted and knowledgeable attorney to help guide them through the maze of laws and rules that is on the horizon."
---
Read more

Read less

about Tiber Hudson LLC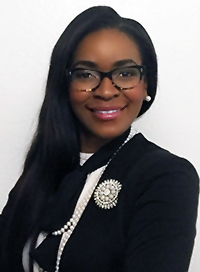 MMI Consulting Group LLC
Throughout her experience in managing training programs, Alexandra J. Herndon had a gift for making her trainers and participants feel empowered, confident, and capable. Those who took part in the trainings she oversaw consistently responded to her positive energy and commitment to serving others. Herndon realized her approach to training was unique to the consulting world, leading her to found MMI Consulting Group LLC (MMI) in 2016.
MMI is a woman- and minority-owned Certified Business Enterprise that provides services with respect to training, financial management, health care communications, information technology, and professional and corporate development. With a shared passion for collaboration and serving others, the MMI team helps clients achieve organizational transformation.
The recent partnership between AmeriHealth Caritas District of Columbia (DC) and MMI facilitates mentorship and professional development training to enrollees participating in AmeriHealth Caritas DC's Small Business Development Program. This partnership begins at a time when MMI's expertise is particularly valuable, as many small business owners in the District are trying to recover from financial losses caused by the coronavirus disease (COVID-19) public health crisis.
For MMI, the public health crisis has caused clients to lean more heavily on the company's professional and corporate development services. Much of this work has involved improving infrastructure that was sufficient before the pandemic but now requires additional capacity. "MMI has been able to pivot and develop strategies to optimize our clients' success, which creates success for us — when they win, we win," Herndon says.
The future is bright for MMI. In the next five years, Herndon projects the company will employ 30 District residents.
---
"We will continue to do business special every day, by leaving the people we serve, the places we go, and the planet we love better than we found them," Herndon says.
---
Read more

Read less

about MMI Consulting Group LLC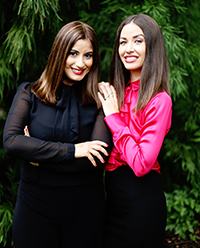 ROIG Communications LLC
Geraldine Barrientos set out to solve a specific problem: On many occasions, she saw campaigns directed at Hispanic communities that were not only culturally inappropriate but also ineffective, taking a one-size-fits-all approach to outreach strategies and communication materials. This led to a disconnect between the message and the audience, as well as to facts getting lost in translation — sometimes literally.
Desire to create a scalable solution and support her community led Barrientos and her sister, Mariana Barrientos Roig, to establish ROIG Communications LLC (RC), a full-service, cross-cultural advertising and marketing agency based in Washington, D.C. Barrientos serves as cofounder and President alongside Roig, who is also a cofounder and RC's Vice President of Strategy.
Founded in 2014, RC's mission is to provide counsel and strategic communications services that enable their clients to build both strong relationships with their stakeholders and long-term value-added partnerships with like-minded organizations.
AmeriHealth Caritas District of Columbia (DC) is among the entities with which RC has built a strong relationship.
---
"Our collaboration with the team at AmeriHealth Caritas DC has enhanced our impact on the community, among many other stakeholders. The challenges we work together to solve, coupled with creating messaging around innovative ideas, has helped build stronger relationships with our partners",

says Barrientos.
---
Barrientos credits past mentors with helping her thrive as an entrepreneur and small business owner. She also believes that giving back to RC's community partners is key to the company's success.
"Former bosses, colleagues, and family have all played a role in our growth as professionals at a personal level, but they also helped RC grow organically with the right set of values that drive an inclusive company culture based on building mutually beneficial relationships in our community," she says.
Looking ahead, the sky is truly the limit, and campaigns must be targeted for younger audiences, especially millennials and Generation Z, whom Barrientos sees as the new creative content drivers in the market.
Read more

Read less

about ROIG Communications LLC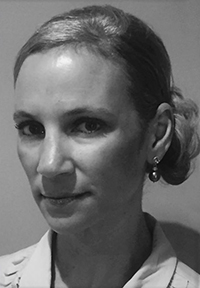 Soul Tree LLC
Marni Barron, president and CEO of Soul Tree LLC, knew early on that she wanted to give back to her community in a meaningful way.
As a foster youth and ultimately an adoptee, she felt intrinsically responsible to impact some of our country's most at-risk individuals on a macro level. To accomplish her mission, she founded Soul Tree in 2011 to serve a diverse customer base through engaging and empowering core human needs.
The Washington, D.C.- based education, training, and consulting company focuses on helping government agencies, corporate customers, and schools solve complex challenges and capitalize on new market opportunities. Soul Tree provides strategic advising and communications, workforce and professional development, training and curriculum development, information technology services, and staffing and social services.
---
"We pride ourselves in our commitment to living up to our name's meaning. Soul — the place in each of us where truth cannot be denied, and Tree —

the tree of knowledge",

said Barron.
---
Barron describes the advice she receives from entrepreneurs in her family and her small network of business partners as an integral part of expanding her knowledge base concerning best practices for her organization.
"My holistic approach to reaching individuals academically, socially, and emotionally has been adopted by three state departments of education, dozens of schools, three Fortune 500 companies, and 10 D.C. government agencies," said Barron.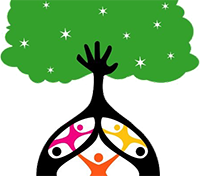 Recently, Soul Tree's relationship with AmeriHealth Caritas District of Columbia has allowed the founding elements of the business related to social services to be applied to the corporate structure of larger businesses. Tasked with training and focusing on cultural and linguistic diversity, Soul Tree is given the opportunity to give back to the community on a larger scale.
Looking to the future, Barron believes family-owned small businesses are going to continue to multiply in the coming years. Having seen Soul Tree grow from a social services-based company to a full-bodied consulting firm in just seven years, she expects that they will soon expand to serve other regions, including international areas.
Read more

Read less

about Soul Tree LLC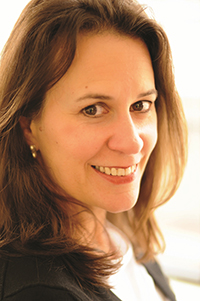 Vanguard Communications
Soon after starting her career in the mid-1980s, Maria Rodriguez recognized a key void in the public relations field: there were no firms that specialized in communicating about social issues, especially those she cared about such as health, education, energy conservation, and the environment. That's why, at the age of 27, she made the decision to start a firm that would do just that.
In 1987, Rodriguez co-founded Vanguard Communications (Vanguard), a D.C.-based communications and public relations firm supporting nonprofit organizations, foundations, and government agencies to realize a more inclusive and equitable world. More than three decades later, with Rodriguez as sole owner and president, Vanguard is an award-winning firm and an industry leader in communicating for social change on the national, regional, and local levels.
---
The District serves as a special place for me, and, as a D.C. native, I am especially grateful to have the opportunity to support my hometown",

said Rodriguez.
---
In 2017, Vanguard began working with AmeriHealth Caritas District of Columbia (DC) to provide communications, marketing, and health promotion support for member- and provider-facing teams. Having supported a number of health- and wellness-focused organizations in the District, supporting AmeriHealth Caritas DC in its work to encourage enrollees in their journey toward healthy living was a natural fit for Vanguard.
"At Vanguard, one of our guiding principles is to be 'people-first,' which means thinking about the person on the other side of every decision, taking care to treat our clients and community enrollees as partners," said Rodriguez. "This goes hand in hand with AmeriHealth Caritas DC's unwavering commitment to improving health outcomes for their enrollees throughout the District."
Using the power of communication to advance social causes for over 30 years, Vanguard has partnered with organizations ranging from mental health awareness programs to community health clinics serving the District's diverse resident population. Vanguard understands the issues affecting District residents and, through its work with AmeriHealth Caritas DC, continues to serve as an ally to the D.C. community.
Read more

Read less

about Vanguard Communications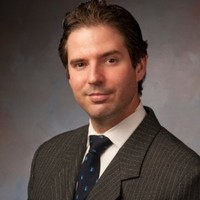 ACSI Translations (ACSI)
Upon immigrating to the United States, countless people encounter challenges when communicating in their native languages. Andrés Echeverri was one of these people.
Through challenges with navigating immigration services to language barriers in his career with the Latino advisory marketing team at Wells Fargo Bank, Echeverri became determined to find a better way for those struggling with language challenges.
In 2011, Echeverri created ACSI Translations (ACSI), a D.C.-based consulting firm and certified small business that provides foreign language translation, interpretation, and multicultural marketing services to support the language access and outreach needs of corporate and government entities.
Since opening its doors, ACSI's translation business has grown to become a strong presence in the District of Columbia offering technical translation and interpreting services at the local and federal levels.
Since 2015, ACSI has been working with AmeriHealth Caritas District of Columbia (DC) to provide document translation, localization, and multicultural consulting services in over 60 languages, reflecting the cultural nuances and diverse makeup of the D.C. immigrant community.
Like ACSI, AmeriHealth Caritas DC recognizes the need for and importance of delivering high-quality language services to the district's non-English-speaking populations. Working with AmeriHealth Caritas DC has been rewarding for ACSI.
---
From the CEO to all of the organizational staff, working with the team at AmeriHealth Caritas has provided a valuable opportunity for us," said Echeverri. "The relationship we have with them allows us to serve our D.C. non-English-proficient community, while working alongside an organization that genuinely cares about fostering relationships in the local D.C. business community.
---
Over the past six years, ACSI has fostered strong ties to the D.C. community. The company donates 15 percent of its profits to local nonprofits, including The Latino Student Fund, The Spanish Catholic Center, and the Greater Washington Hispanic Chamber of Commerce.
Read more

Read less

about ACSI Translations